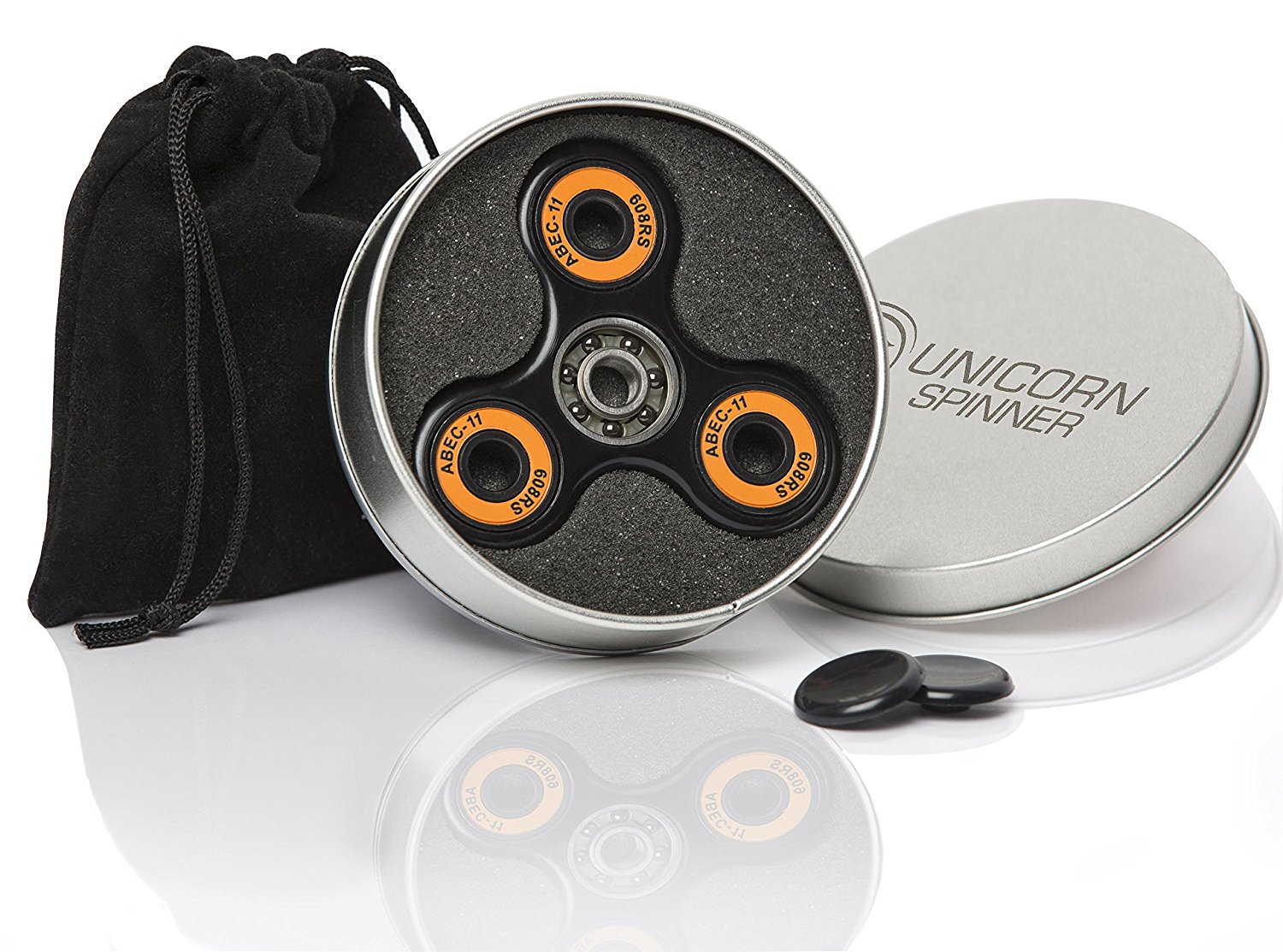 Fidget Spinners are the Must-Have Office Toy for 2017" – Forbes Magazine
Fidget Spinner is the toy of the moment for those suffering from lack of focus; it also makes a great conversation piece in the office or classroom. Everyone will want to know what you're playing with and how they can get their hands on one.
Compact, Travel Friendly and More
Small and compact at just 3" in diameter and 55 grams, easily spin it in one hand or carry in your pocket.
Enhanced Durability for More Fun – Give A Gift That Will Last Forever
Let's face it, the tri fidget hand spinner is the perfect gift for anyone. From kids to adults, parents and grandparents; it puts a smile on everyone's face.
The Unicorn Spinner is NEWER, STRONGER, SUPER DURABLE and PERFECTLY BALANCED, we guarantee that you will feel the deference; don't hesitate to buy one for all your friends and family.


HOW TO USE:
In your hand: Use your thumb and finger to hold the two caps and use your other hand to spin it. With practice, you can spin it with only one hand, on the tip of your finger or even on the point of a pen.
On a flat surface: Let it spin on a flat surface and a good turn will make it spin for three whole minutes. Just sit back and enjoy the patterns and the feeling.
Product Details:
Anxiety and Stress Tri Fidget Spinner
Smooth, Silent Operation
Hybrid Ceramic center (Si3N4)
Durable 608 Bearings
Compact and Travel Friendly
Includes Dust-Proof Pouch