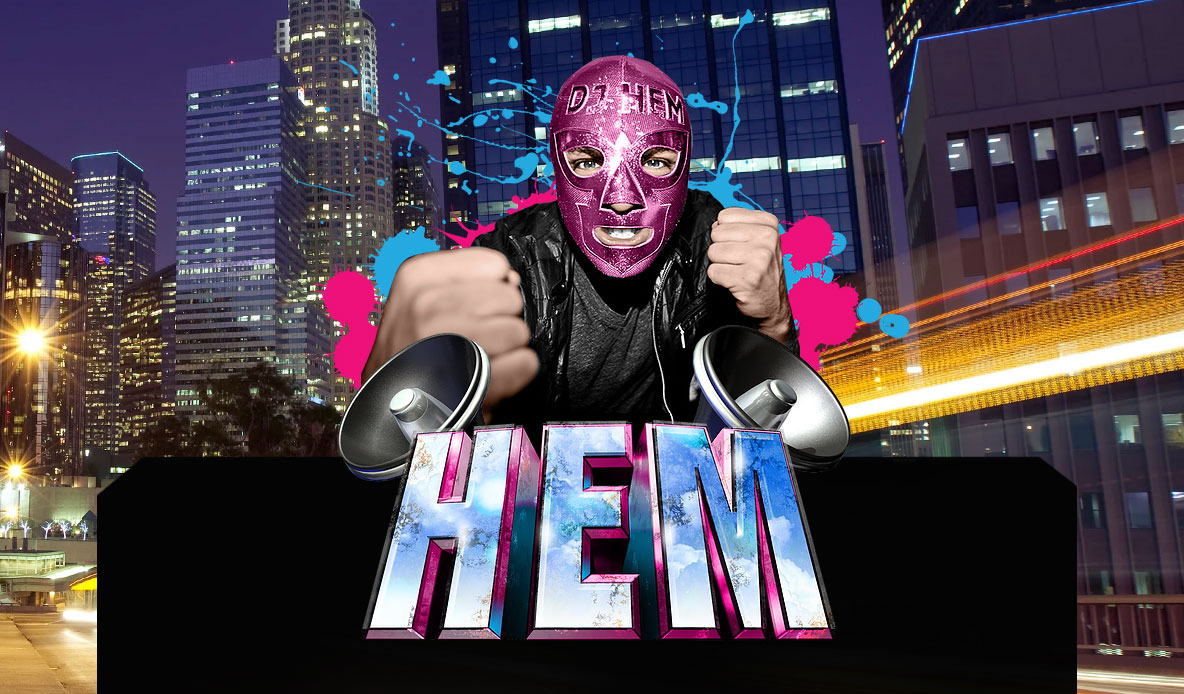 Inimitable movement. Striking combinations. Clean finishes.
DJ HEM, the man behind the iconic luchador mask, has built the HEM-Show into a sensational entertainment experience, one which blends his musical performances with stunning acrobatics, unforgettable characters, and compelling visuals.
Out of the ring, HEM can be found at one of several residencies, such as, Bagatelle Sundays or Hyde Lounge at Staples Center–where he's closed curtains on countless main events like the Grammy's, NBA and Stanley Cup Finals, home-team games, and concerts like Jay-Z , Lady Gaga, MUSE, and many more.
HEM is well known around Los Angeles, since he has played almost every existing nightclub venue, but he has also staged his show regularly in renowned venues in Las Vegas, San Diego, Phoenix, Scottsdale, Cancun, Mexico City, Austin, and Miami. HEM is also highly respected outside of the club circuit, stacking multiple high-end corporate events and teaming up with market-leading sponsors to integrate brand activation.
Trained in production by Icon Collective, DJ HEM is constantly welcoming new challenges, and working on a growing lineup of mixes that are currently available via major invitation-only music distribution platforms DMS and DJCity. He is also working on original content to be released soon. You can follow his latest releases on Mixcloud.
Visit: Dj Hem