Jamie Foxx stars as a hard working blue collar dad who just wants to provide a good life for his quick-witted daughter, but his mundane San Fernando Valley pool cleaning job is a front for his real source of income, hunting and killing vampires as part of an international Union of vampire hunters.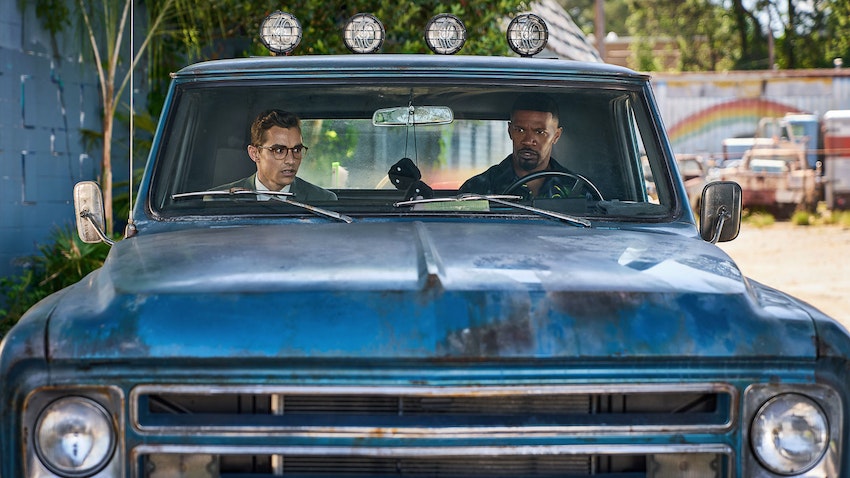 Directed By: J.J. Perry //
Perry started his martial arts training in 1975 and began with stunt-work in the late 1980s when he got out of the army. He has had over 24 years of martial arts training and has a 5th-degree black belt in Tae Kwon Do, a 2nd-degree on Hapkido and has experience with all kinds of weapons. He got his black belt for Tae Kwon Do at the age of 12 and competed from the age of 7 till 24. Besides martial arts, J.J. is also skilled in riding bikes, rodeo and does weight lifting.
– IMDb Mini Biography By: Zero The Hero
IMDB: Day Shift Movie